During physicochemical treatment, sedimentation tanks are one of the most common options in wastewater treatment systems with the function of separating clear water and sediment.
The process of settling solids and separating floating oil occurs according to the principle: Water moves at a small speed, the particles (TSS) in water exist in two cases:
+ Case 

1: TSS with greater density than the density of water, under the influence of gravity occurs sedimentation processes according to natural laws.

Individual solid particles of high specific gravity will fall vertically and be settled at the bottom of the tank

.

 
+ Case

 2: TSS with smaller density  than the density of water will float at the surface.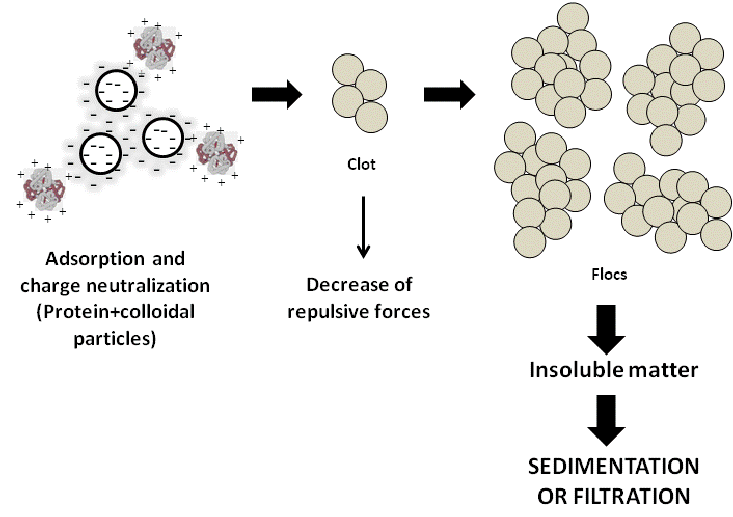 After the process if settling/floating to seperate TSS, there are 03 layers divided in the tank: 
Layer 1: Sludge at the bottom of the tank is pumped to treat
Layer 2: Clean water will be collected
Layer 3: FLoating TSS at the surface will be collected by skimmer and led to the collection trough.