Air scrubber is used to treat gas, odors generated from the manufacturing process, chemical mixing, office, etc. to ensure the air is treated clean before being brought into the environment.
The air scrubber operates on the principle of gas absorption, transferring the gas components to be processed into the liquid  by dissolution/adsorption process when they come into contact with each other. The catalyst solution is used depending on the nature of the input emissions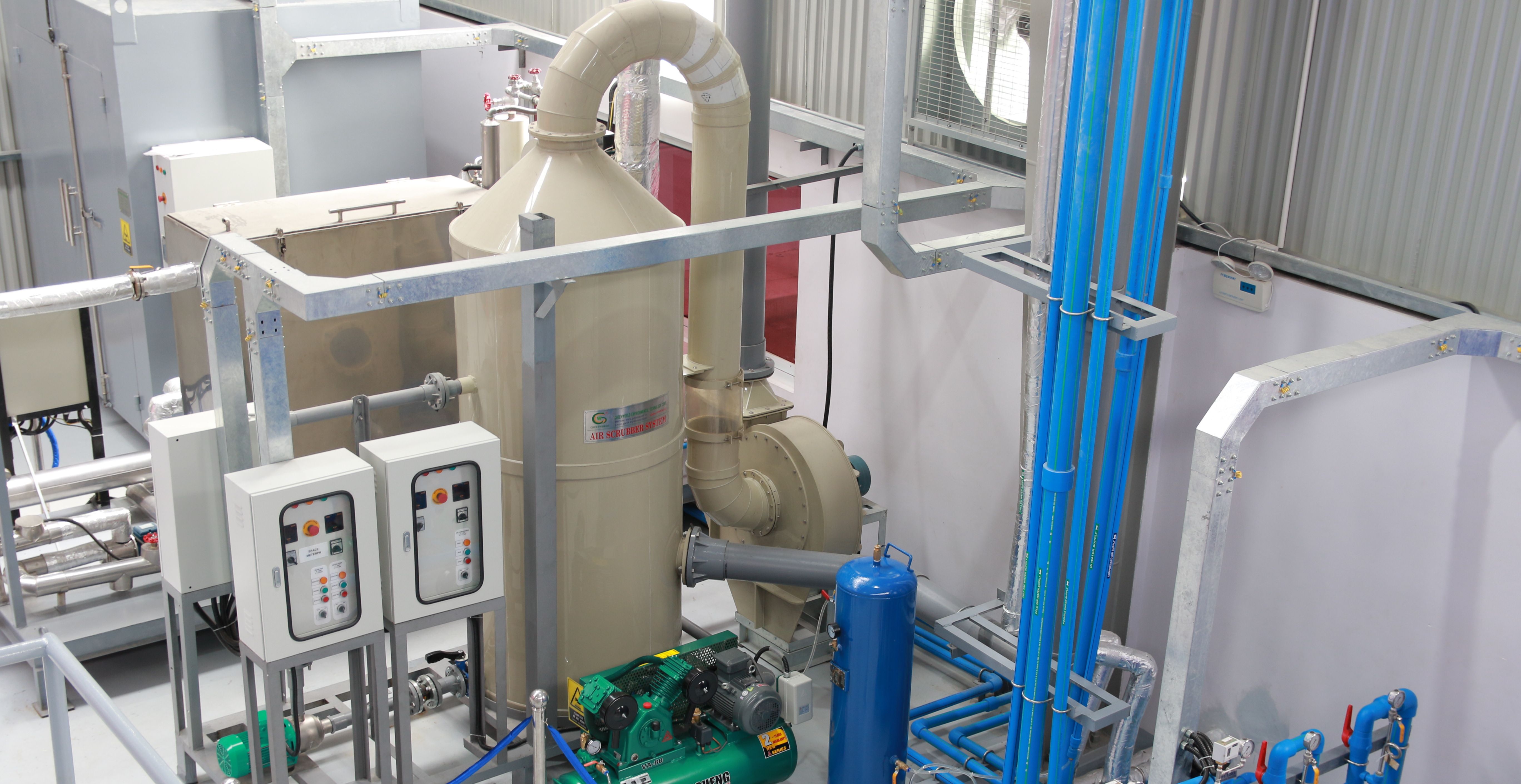 Principle of operation
The airflow is directed into the air scubber by suction fan and via distribution pipe system from the bottom up. Inside the scrubber, there is a liquid distribution system (via pump and distribution system) to spray liquid in the top-down direction, in the form of mist. Air flow into the scrubber, when in contact with the solution will occur the absorption process between the liquid and gas phases. To increase the contact process, the inside of the scrubber is installed with the contact material layer to support reducing pollutants within the air.
In addition, activated carbon is introduced as a layer of filter material, which removes odors, adsorbs toxins, particles. The filtration efficiency of coal depends on the physical, chemical, and contact time between the air and coal.