HIGH EFFICIENCY – LOW OPERATION COST – REUSABLE BIOGAS
The wastewater treatment system by anaerobic process is increasingly popular because of the high efficiency of organic matter treatment with the low operating costs and the ability to reuse Biogas as electricity or fuel. From the conventional anaerobic technologies, GreenWorld has researched and developed G.IIA® anaerobic technology (GreenWorld Intelligent Integrated Anaerobic) basing on controlling internal circulation and pH forwastewater with organic loading rate (OLR > 20 kgCOD/m3day).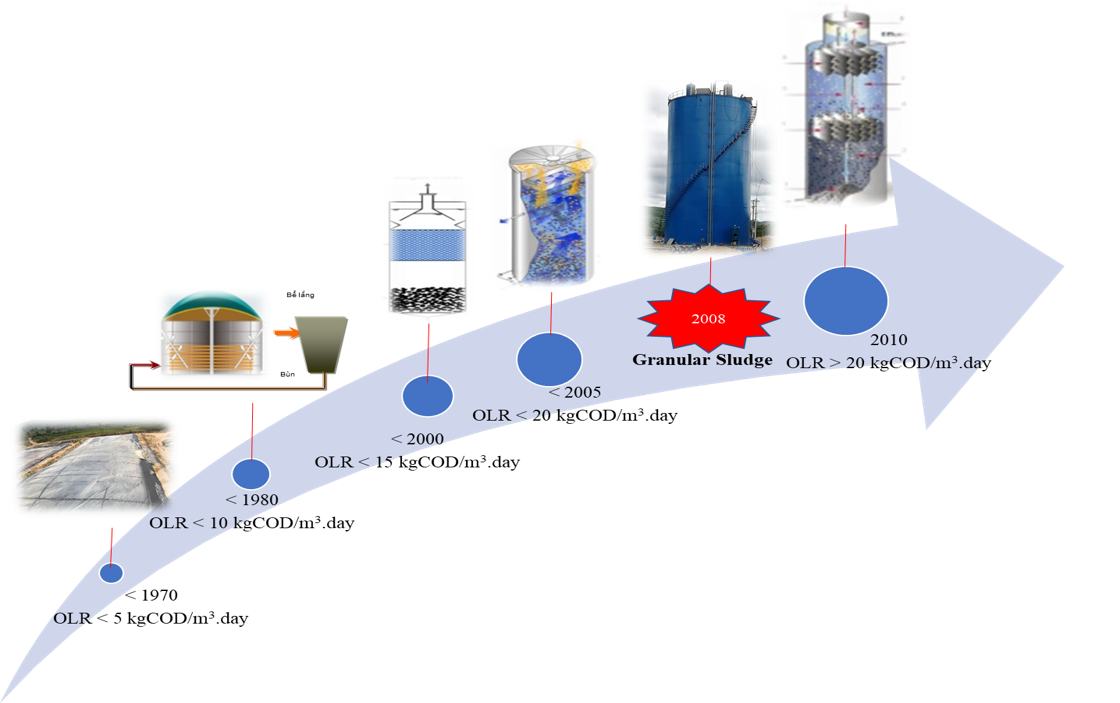 Principle of operation
Wastewater is controlled with the concentration of  COD/BOD, Nitrogen, phosphorus and pH before being added to G.IIA®. In case the wastewater has an unstable temperature, an additional heat exchanger must be installed to control the temperature in G.IIA®, to control the optimal state.
Wastewater is supplied from the bottom of the tank with stable load. When the water passes through the microbial layer, the COD/BOD organic matter are decomposed into biogas and new microbiology.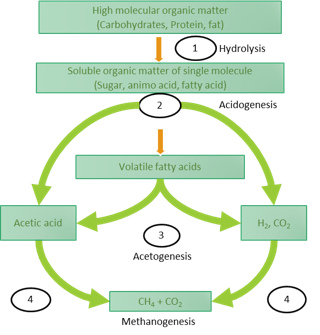 When the concentration of COD/BOD loading rate changes, with the superior design for phase separation, G.IIA® is flexible to self-control and adaptive by the internal circulatory method.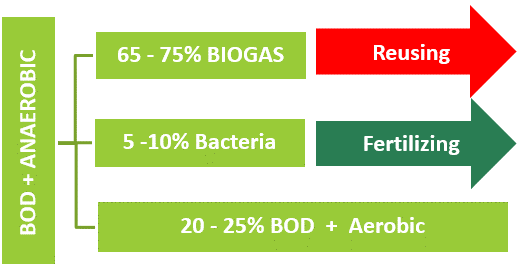 The generated biogas from anaerobic treatment is energy that can be regenerated into electricity or heat
- Methane (CH

4

)   

: 55 - 65%

- Carbon dioxide (CO

2

)

: 35 - 45%

- Carbon monoxide (CO

)

: 0,3%

- Hydrogen (H

2

)     

: 0,1%

- Hydrogen Sulfide(H

2

S)

: 0,1 – 1,0 %
Biogas before being regenerated into recycled energy will be filtered to reduce acid gas composition (H2S, CO2) and dehumidify before entering energy conversion equipment (generators or boilers ...).
The design of G.IIA® and specific equipment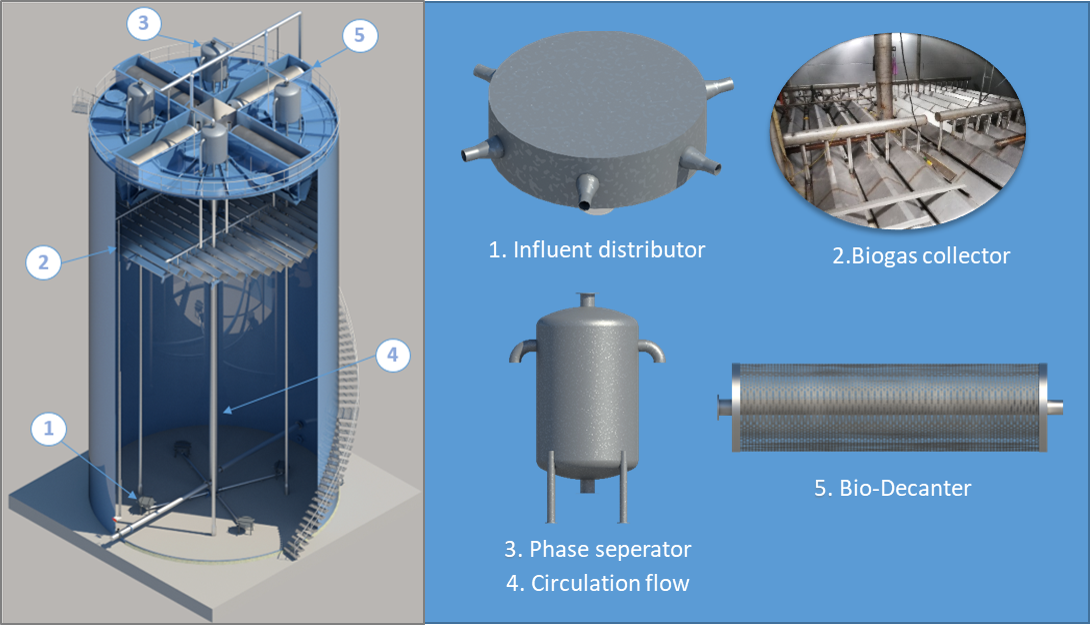 Differences of GreenWorld's product – G.IIA®
High operation loading rate (OLR) > 20 kgCOD/m3.day;
Quick duration of microbiological activation and biogas collection;
Balancing itself flexibly for the variation of loading input by internal circulation;
Adapting the various conditions and characteristics of wastewater;
Low operation – Maintenance cost;
Not generate odor, renewable biogas;
Effective stability – High reliability through practical projects;
Flexible design and easy to upgrade and expand;
Not using neutral chemicals;
Application
Alcohol and soft drinks production plants;
Food and confectionary production factories;
Pharmaceutical production plants;
Seafood processing factories;
Starch - Sugar processing factories;
...
Brochure