G.SBR® is the superior technological products developed by GreenWorld. G.SBR® is a combination of biodegradable sequences: Buffer treatment (Selector) – Anaerobic – Anoxic – Aerobic being integrated into a complete processing Module. Therefore, G.SBR® can flexibly adapt to any variation which brings the best performance, especially with nitrification and denitrification to treat wastewater with high concentration.
Promoting advanced technology;
Maximum hydraulic design to reduce treatment tank capacity;
Reducing equipment usage;
Applying automatic technology;
Create the optimal environment for each microbial activity to create complex multi-functional microbial region.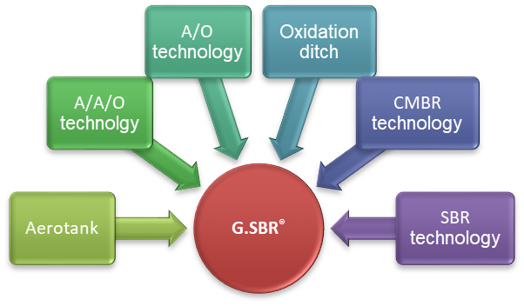 Principle of operation
The operation principle of G.SBR® is controlled by an intelligent control program that responds to actual conditions. Specifically:
Working in separate phases compatible with COD/BOD - Nitrogen - Phosphorus concentrations;
Influent is seperated into batchs to process to ensure flexibility and save operating cost by choosing to run in 2 batches - 4 batches or 6 batches;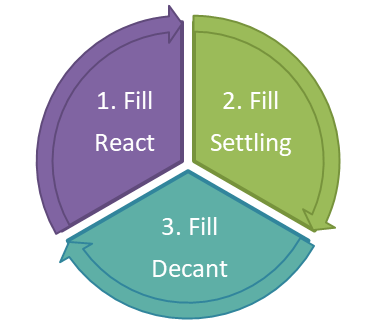 Advantage of G.SBR® technology
Optimize tank capacity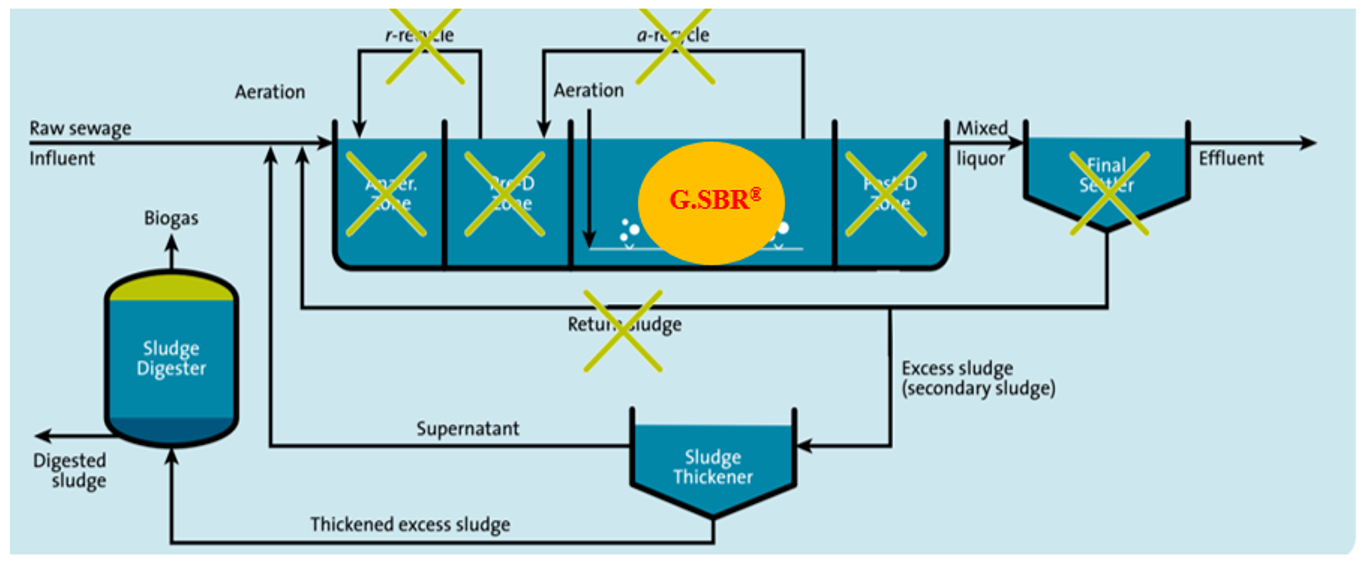 Flexible according to actual operation conditions
Depending on actual conditions, GreenWorld is able to offer flexible G.SBR® design options to suit customer requirements and ensure optimal treatment efficiency.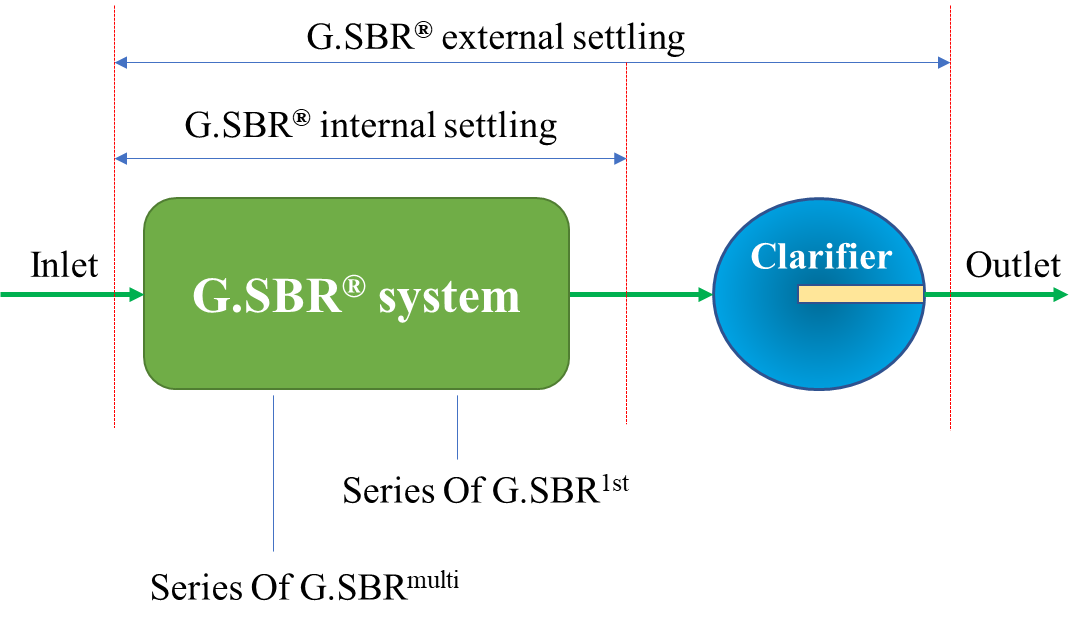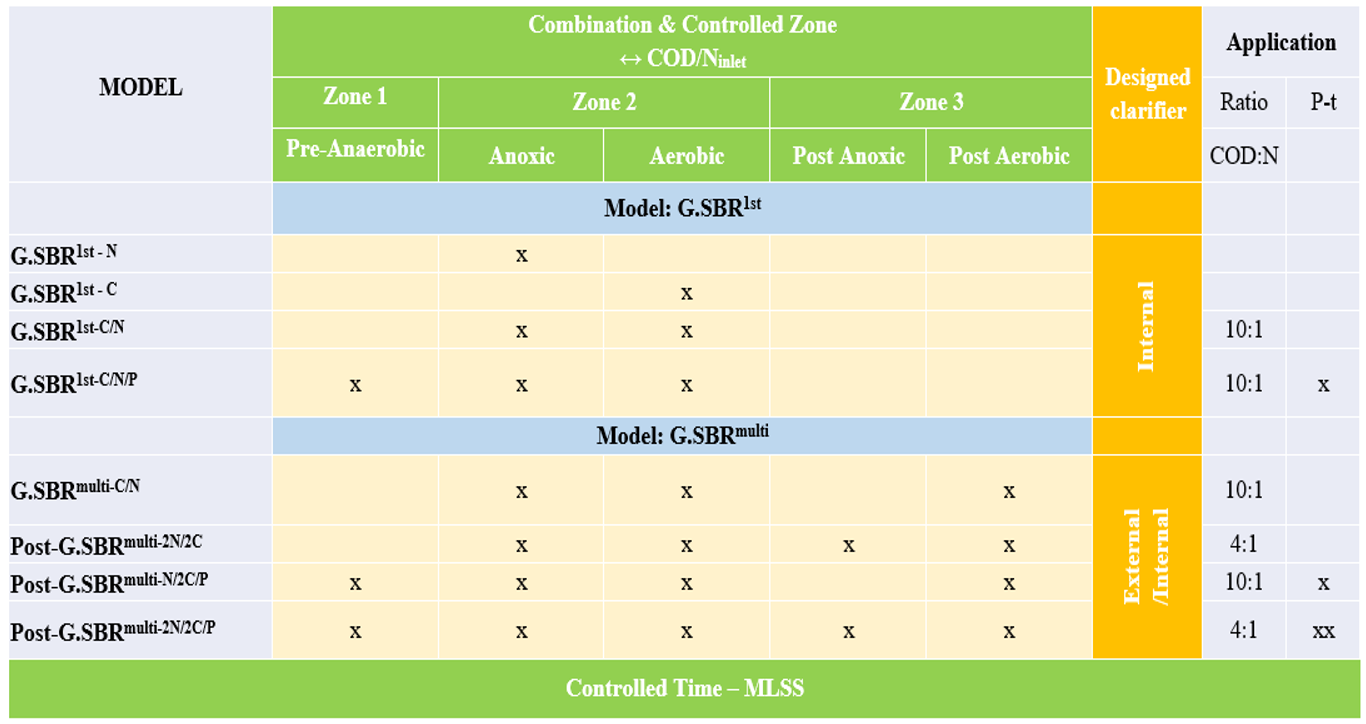 Diversity in shape - design
G.SBR® technology is not limited to a certain framework, diverse in shape - designs which is suitable for practical conditions, optimizing the space as well as ensuring treatment standards.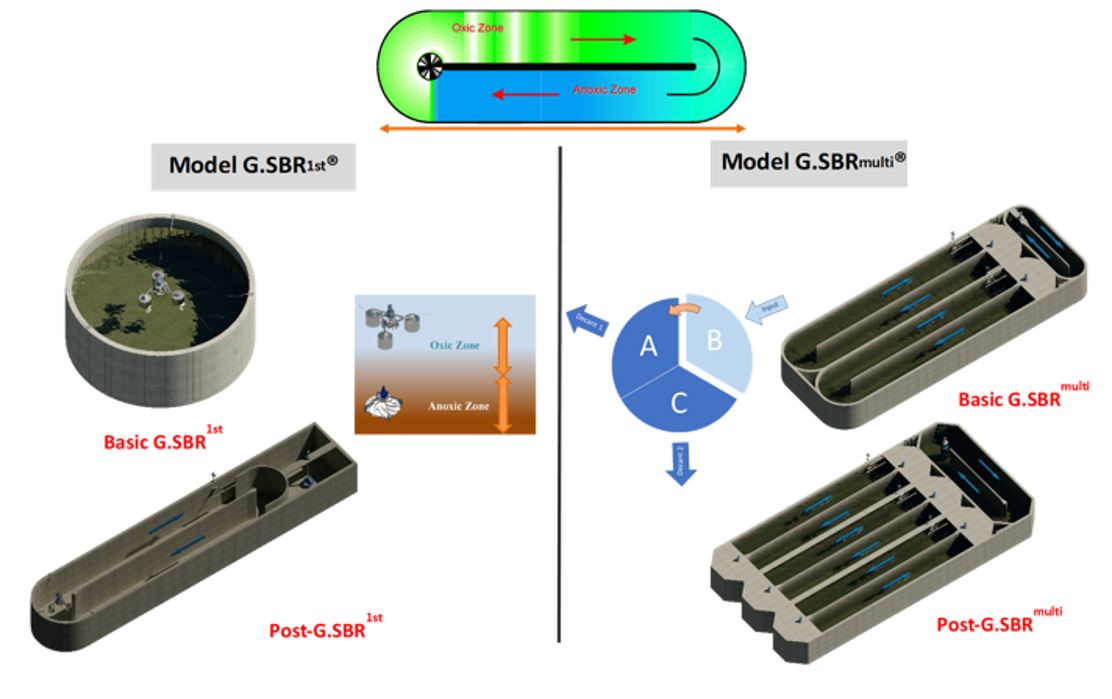 The table of comparison - evaluation between conventional technology and G.SBR®

Typical projects: before and after G.SBR® application 
Specific equipment applied for G.SBR®

Process of G.SBR
Brochure